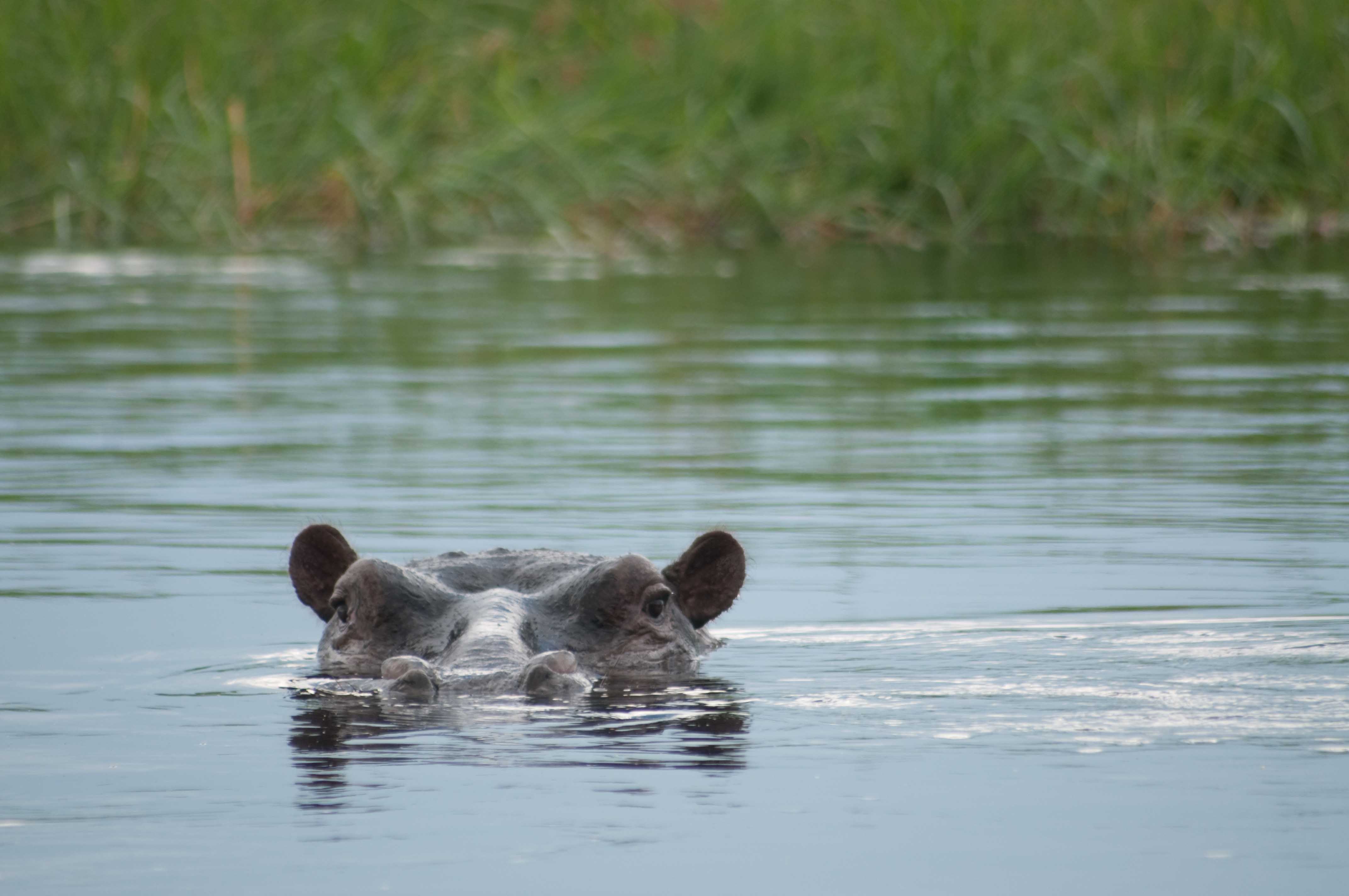 When we first started Audi Camp in 1993 the Thamalakane River in front of the camp was still flowing very strongly and had been for a number of years, this meant that there was a fair population of hippos and crocs around. In front of Audi there was a nice deep pool that became the home of a very large grumpy hippo and a ginormous crocodile. This crocodile devoured many a sleepy goat and the odd dog. It almost succeeded in pulling a cow in by the nose but was foiled by some brave little fellows who hurled rocks and tried to beat it with iron bars. We can remember being most impressed with their actions but we were told later that going home with one cow down was a lot more scary that any crocodile.
The first thing we did when we started Audi was to put in a swimming pool, this being essential for our survival. Before we did this people would arrive in 40-degree heat, take one look at our barren campsite with no pool and leave in a cloud of dust.
In 1995 we had a really bad drought year, little or no rain and the river started to dry up. Cattle were dying everywhere and the stench was unbearable – "Holidays in Hell".
We had a little bit of green grass around the bar (thanks to shower water) and a little bit around the pool. Well guess who smelt this out… Mr Hippo! He came straight through our brand new closed gate marched up to the bar and started chomping. This caused a bit of a panic with all of our clients ending up on top of the bar counter. There they stayed for a good few hours until he had had his fill and ambled back down through the now open non-existent gate.
This became a nightly occurrence even though there wasn't much grass left after his first snack. Eventually his pool dried up and he had to leave, we breathed a sigh of relief. It was great having him as a tourist attraction but what to do if he decided that our swimming pool was to be his new home? How do you get a big fat grumpy hippo out of your swimming pool? Drain it and fill it with sand!
Categorised in: Uncategorized