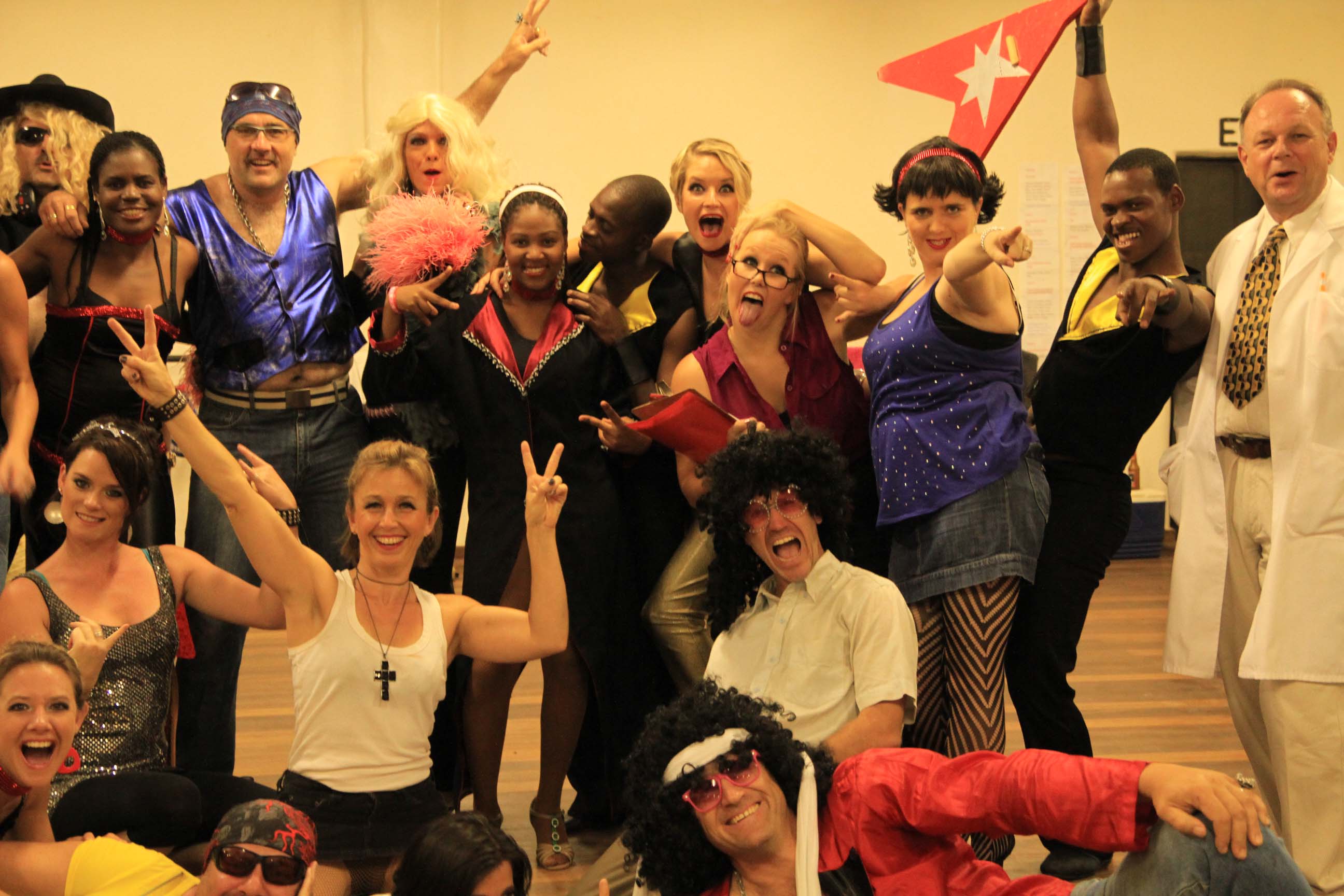 So things were full of glitz and applause this last week in Matlapaneng as Motsana had their 3 show run of the musical "Rock Your Crocs Off".
The script was written and conceptualised in Maun Town and the cast was made up of entirely Maun residents. The story line revolved around Alice Looper who found herself at a junction in her life where she didn't know which way to go. After trying to pursue a professional singing career and not being so successful she found herself sitting in her psychologist's office looking back on years gone by. As a young adult she left her conservative home life for the big city lights only to be spat out by the industries tough love. After some soul searching and some not so useful advice from her psychologist, Alice took a leap of faith and left her comfort zone for the unknown lands of Maun. After a surprising encounter with a fabulous woman in the airport, Alice decided that Maun is indeed a very special place and that she would be stupid to not give living there a try.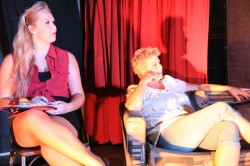 The musical score was made up of a number of rock numbers from the 60's through to the 2000's played mainly by our incredibly talented live band. Energetic Rock 'n Roll numbers were efficiently executed by the well practiced dancers and the audience never disappointed with whoop whoops and panties being flung from the audience to the sexy rock star (and the man who broke Alice's heart), Captain Sensible.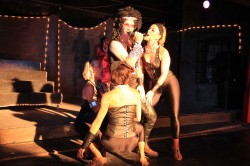 All in all, "Rock Your Crocs Off" was a fabulous – and I mean fabulous – representation of the talented and wonderful people who have settled in Maun for the time being and they don't want to leave…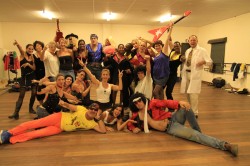 Sad you missed out on all the fun? Well then, next time you are travelling through, you better pop over to Motsana and find out if there's anything happening on the stage.
There's no business like show business… especially when it's in the middle of nowhere!
Categorised in: Uncategorized