We at Audi think that Christmas in the African bush is just as Christmassy as you can get. I suppose the fact that we have grown up on the southern side of the equator and have always spent Christmas in 30 + heat helps.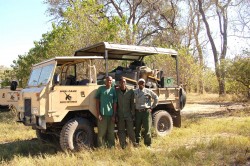 We had just the best Christmas ever one year doing a mobile safari in Moremi Game Reserve. We set up in the most wonderful wilderness site and stayed there for six nights. We did all the Christmas things of presents, crackers, too much food and champagne. However, what was different was that we didn't vegetate in front of the TV once we'd eaten ourselves stupid, we didn't have to deal with crowds or traffic or obnoxious drunks. Instead we dealt with a few hyenas, some leopards and a couple of arguing hippos that came wandering through the camp… much more fun than the typical "Christmas in the City" option.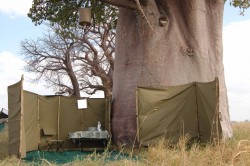 Therefore it can be said: we would definitely recommend – if you were looking at the option of spending Christmas in Africa – do it on a Mobile Safari in Botswana!
Just saying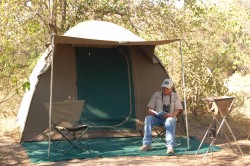 Categorised in: Uncategorized