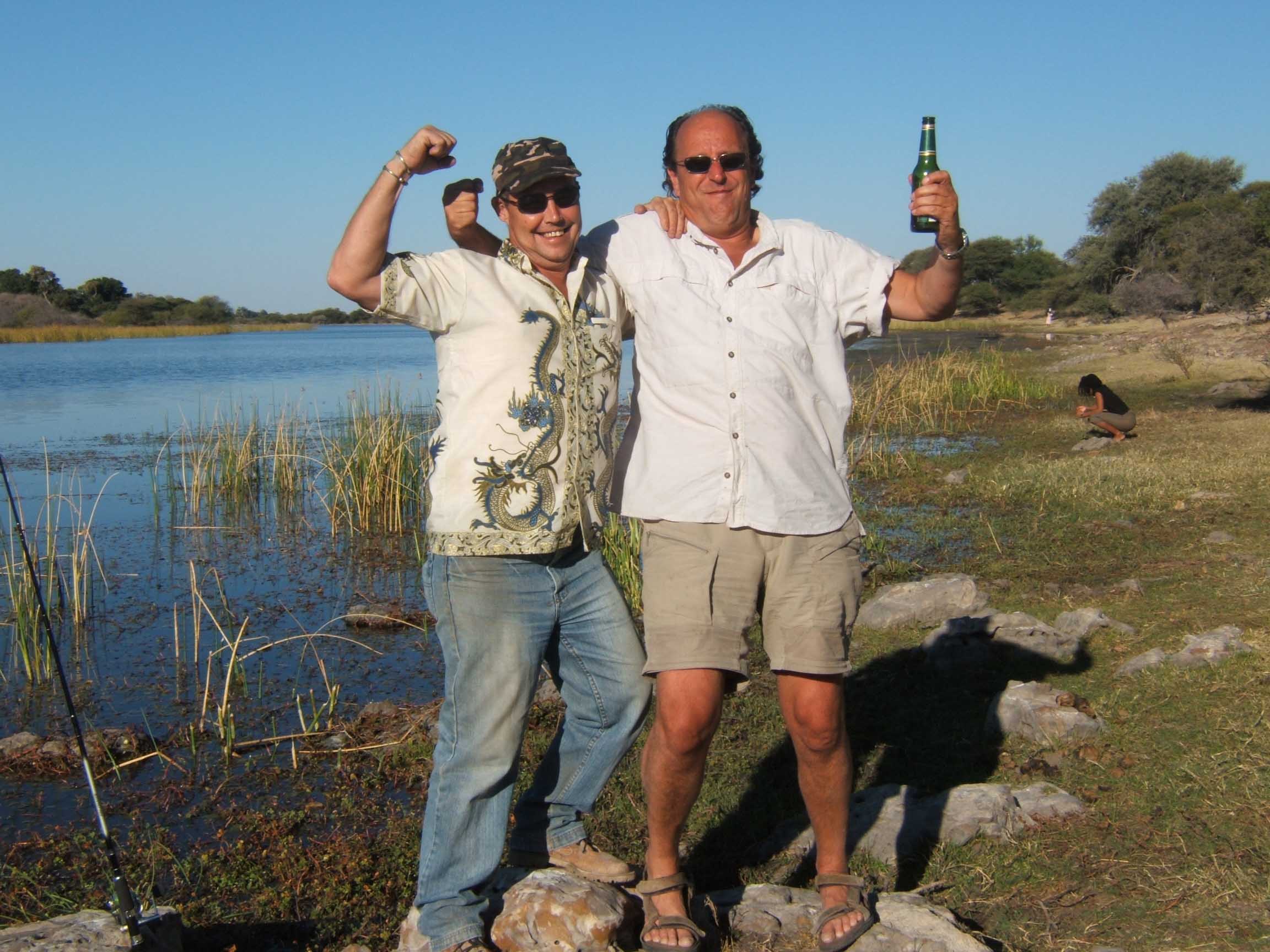 A month ago, on Tuesday the 21st of January 2014, something happened to Audi Camp that nobody expected or wanted to accept.
Our beloved manager and friend, Ron, was taken from us suddenly due to a massive heart attack. Ron had been struggling with some health issues since he first had a heart attach just over a year ago. With typical Ron style, humour and charm, he took on this unexpected turn with a smile, a shrug of the shoulders and the attitude that he didn't need all of this fuss and attention.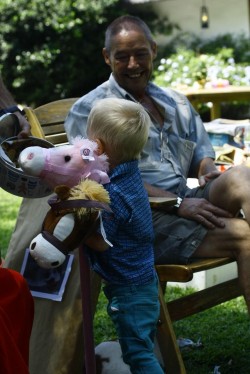 After an operation to insert 2 stints into his heart, Ron made some changes to his diet and him and Peanut regularly went for walks on the Boro river as well as their routine stroll around Audi Camp looking for unsuspecting goats, lizards, cats and snakes.
About 11 months after his heart operation, Ron received the unfortunate news that he had pancreatic cancer and that he needed to have an operation as soon as possible in order to remove as much of the cancer as possible, as the survival rate of pancreatic cancer is very low.
The operation was incredibly successful and when a scan was done months later, the results showed that the cancer was gone. Just to be safe though and after much deliberation, Ron decided to take a tablet form of chemotherapy just to ensure that all of the cancer cells had been irradiated. Ron was very close to the end of this treatment and he was experiencing very few symptoms or side effects. All in all, life was good. After spending a wonderful Christmas with Anne and her family friends in Francistown, he was back at Audi and ready to kick off the year with a visit from his mother Margaret and his brother Colin who were coming to visit him from Christchurch, New Zealand.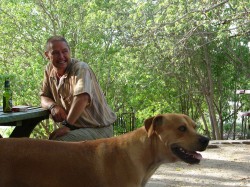 It's always difficult losing someone who has been so much a part of something and Ron was very much a part of Audi Camp – of the 20 years that Audi has been open, Ron was a manager for 12 of those years. Coming to Audi from an agency that Eric knew and joining the Audi team without even an interview, it was clearly a chance worth taking.
Audi Camp will not be the same without that smiling face waiting to greet new and seasoned guests. The staff will continue to miss him dearly and Peanut will always give his spot at the bar one last check. Ron, you will live on through the memories of kindness, humour and love that you have left behind with us. Thank you for your love and service.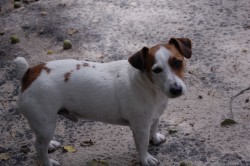 Categorised in: Uncategorized