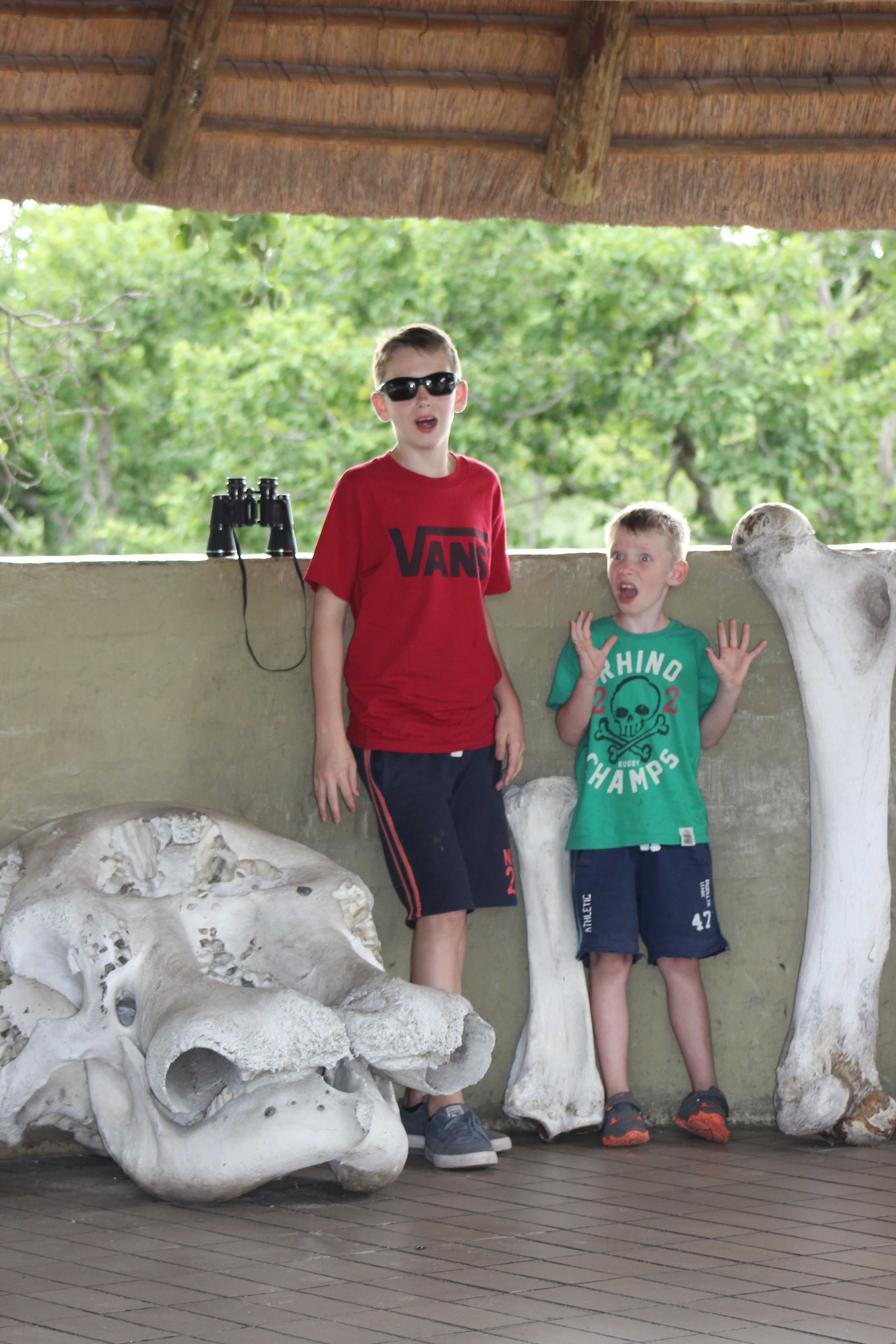 In today's day and age it's becoming more and more difficult to justify taking your child out of school in order to go on a holiday. There is much more pressure on the children of today to reach the end of the year's syllabus and to qualify to move on the next grade/year. And this pressure begins from a fairly young age. Now don't get me wrong, I agree with providing enough pressure to ensure that a child reaches his/her potential but an argument that will not be won is one that says that a trip to Botswana is not educational for a child.
Recently a family of three: a mother, a son of 7 and a son of 12, came for a visit to Botswana. Olivia, their mother, grew up in Botswana and has been longing for the opportunity to bring her boys out here to experience a part, if only a fraction, of what she did. They are currently living in London and the boys are doing exceptionally well at school: both of which are most proficient readers and who can adjust to most social situations.
Most definitely inspired by Olivia, they came to Botswana with a keen attitude to learn all that they could about this exciting, vibrant and foreign country. They had an idea of the animals that they would be exposed to and were attentive students when their guide or their trusty bird, mammal and tree books gave information to them.
Their journey began as they drove from Johannesburg in South Africa to Maun, stopping over at Ian Khama's Rhino Sanctuary where they saw their very first Rhino.  A very exciting and privileged moment – the way the world is going at the moment, this is an animal that children will only get to see in museums.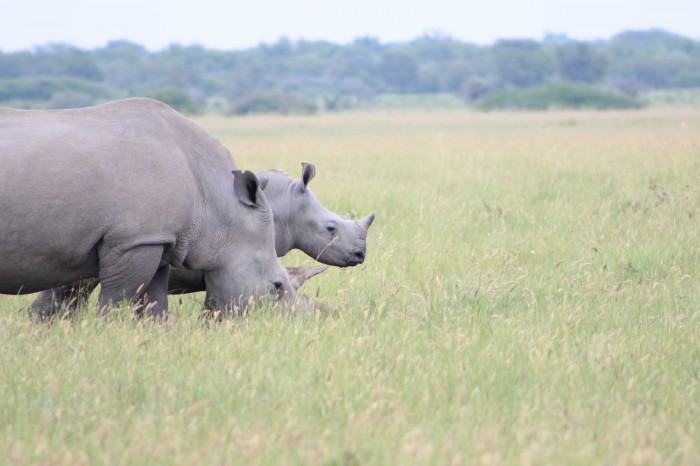 After spending a few days in and around Maun, they headed off to the relaxed bush environment that Meno a Kwena has to offer.  Gentle trips up the river began the development of their soon to be keen interest in the exceptional bird life Botswana has to offer.  These boat trips were followed and preceded by fun times in the pool, finding all sorts of creepy crawlies to photograph and entertaining meal times dressing up as David Livingston and Crocodile Dundee!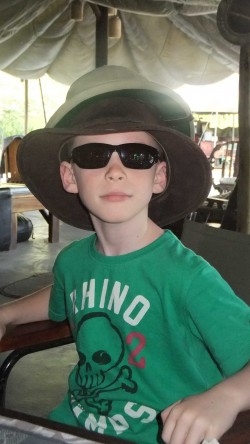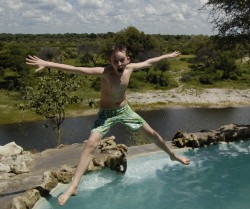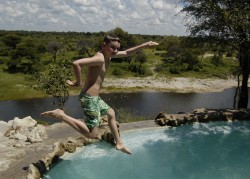 After Meno a Kwena, the team of three headed in the Chobe National Park to be introduced to all that Savute had to offer.  The long trip was made enjoyable by a few sightings of game along the way and of course with their headphones and groovy music – which definitely educated a few of us Botswana residents who have no idea what's going on in "the real world".
Savute met every possible expectation!  The water birds were enjoying all that the rains were providing for them and the boys identified many of them with the help of their bird books and binoculars.  They explored bushman paintings and learnt about what it means when an elephant is in musth (not for the faint hearted!).  A pride of 8 lion let us sit with them at their waterhole and gave us a great sighting of them as they got up and walked straight passed the vehicle!  But one of the main highlights was still to come… We were all trying to identify a bird of prey in a dead tree and the boys' mother said, "There's a leopard in that tree".  Sure enough, there was a leopard in the tree just next to the one that the pale morph of a Wahlberg's Eagle was in.  What a surprise!  We stayed with the female leopard and silently watched her hunt some impala until a Hamerkop at the nearby waterhole decided to blow her cover by swooping above her head and squawking loudly.  A very exciting morning!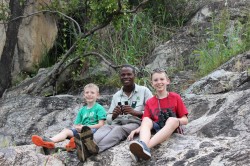 Back at our HATAB site, passing around wildlife books and drawing sketches from photographs that were taken passed the time.  The days were filled with interesting conversations, laughter and African skies.
Children learn best from experiences.  This trip to Botswana gave these 2 boys an opportunity to experience things beyond their wildest dreams (and will probably awaken their imaginations to many more!).  It is unfortunate that they had to miss out on schoolwork to come to Botswana but they definitely arrived back in England with the knowledge of a world that textbooks and websites cannot fully represent.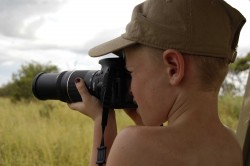 Categorised in: Uncategorized